With a background in illustration, Moroccan born Karim Adduchi, relocated to Amsterdam in 2011 to pursue his education in fashion; he graduated in 2015 with an impactful collection She Knows Why the Caged Bird Sings, followed by She Lives Behind the Courtyard Door which brought him industry recognition and put his cultural concepts firmly in the global spotlight.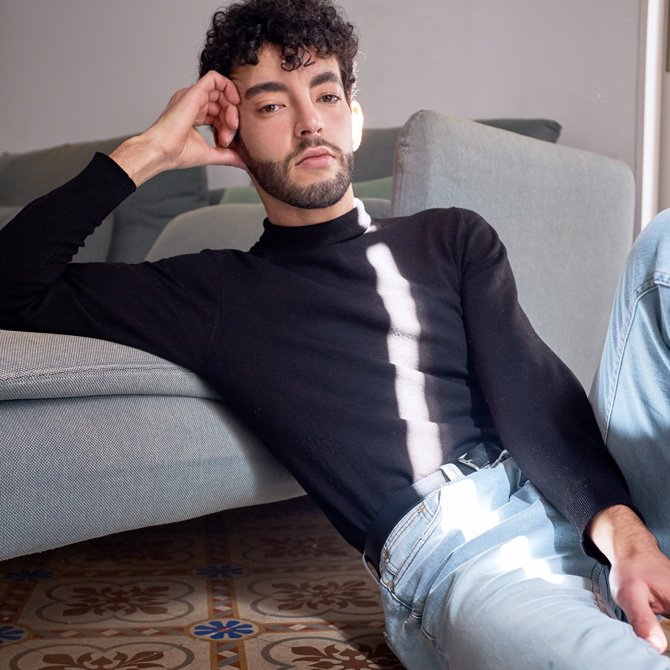 So how did you get into fashion? Did you always want to be a designer or an illustrator as your parents were tailors- is it in the blood?
When I was a kid I dreamed of being a teacher or an artist- something creative. I visualized myself making new things and the freedom that would bring. However over time and seeing my parents working with fabrics every day as tailors, it molded me as a person. I also saw how many clothes that were thrown away, without being aware of it.
Once I left home, and moved away from my parents, my inner child was asking me to do what I saw my parents doing daily as a way to connect with them again. And that's how I started designing- out of the need to feel at home again being away from my physical home. So now, wherever I work, I feel safe and at home.
Do you remember when you first started designing?
As a child I didn't design, but I saw the world through a child's eyes. I remember how I could spend hours observing and not talking, seeing textures, colours, and sounds that made me dream and imagine my own world.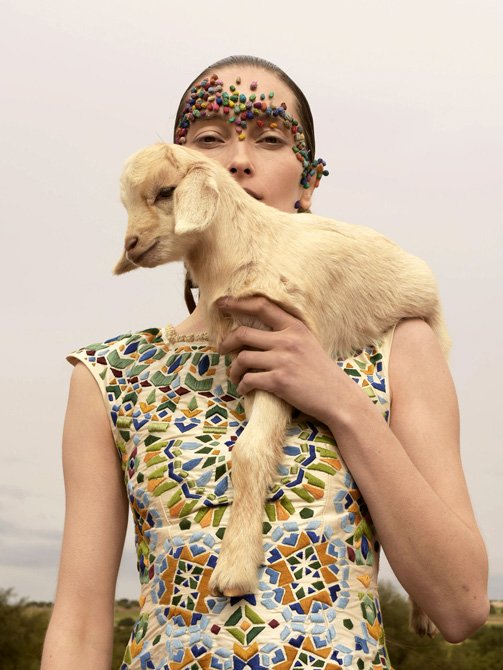 Do you think moving from Morocco to Spain to Amsterdam has made an impact on your designs?
For sure, it has given me a perspective and understanding about the cultural perceptions of my culture and also gave my advantage socially. Being able to travel and live in different countries is always inspiring. As a creative- traveling and living out of your comfort zone, exposing yourselves to new experiences and people is the best way to understand about yourself and other people.
Where are you based now- do you think this has nurtured your creativity?
At the moment I am based in Amsterdam. The multicultural scene in Amsterdam is always inspiring and the open minded approach to life gives certain freedom to creatives to be bold and brave in their work.
Tell us about the designs that were inspired by Syrian refugees….was the collection She has 99 names designed to make a political statement?
It was made as a social statement and to create inclusivity -giving a platform to minorities that are very skilful and talented but had no network or support to show their work. It made me proud to be able to provide this opportunity, but was also a big challenge to create a collection with others as well as learning from them. All the way through, there was a dialogue between us, a human interaction that gave me an emotional boost to keep going. It resulted in a magical show and journey for me and them.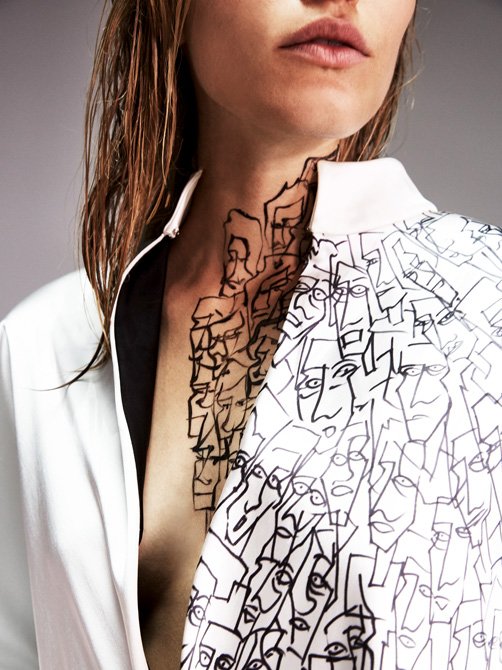 Do you think fashion has a place to give a voice to the underrepresented?
Definitely- fashion well used can be powerful, and taking into consideration the loud voice that fashion has, I decided to use that voice to give it to the voiceless. Fashion is a social document, not just a product: it's a form of art and expression. Having that in mind my intention was to express myself and to spread joy and awareness of togetherness to the audience.
Forbes Europe and Forbes Middle East included you in their 30 Under 30 lists as one of the most influential designers to watch, how did that come about?
By surprise! It's always my intention to focus on work and the moment of creativity, never think about the outcomes or expectations. Good things and validation from the audience or industry comes when you love what you do and spread that energy to the outside world. Choose a job you love and you don't have to work a day of your life.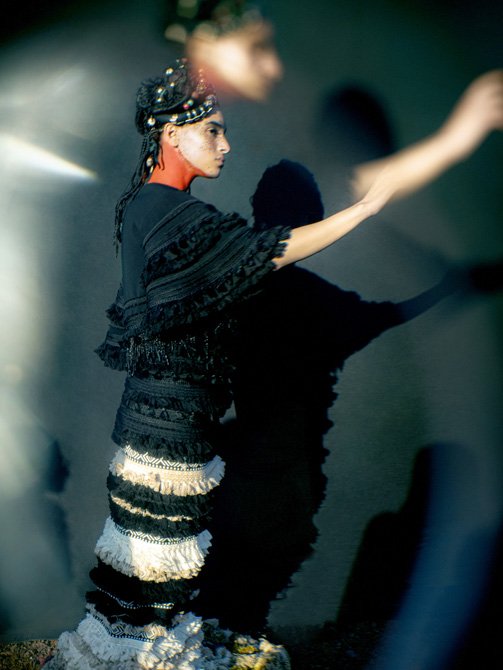 Your first ready to wear showcase at Paris Fashion Week for FW 2019 incorporated arts and crafts from your homelands, can you tell us more about that?
It was my responsibility as an Arab, Moroccan and Spanish designer to showcase my heritage and to spread diversity within the industry. I had the platform and I had to use it to bring inclusivity by using my traditional crafts, symbolism and storytelling. We are a culture full of poetry and generosity and my statement was to break the misconceptions about my culture using fashion.
How important are fashion weeks to you? Is this the only way for young designers to get noticed?
I have been in the industry for five years now and I've just made four collections. I want to communicate that I don't need to overproduce and make collections every season or for every fashion week. I want to create quality over quantity. I will never change my persona to follow the system. Of course I had to create my space in the industry by following my principles and visions, but now, there is no need to showcase at a fashion week as you can reach people by many different sources and outcomes.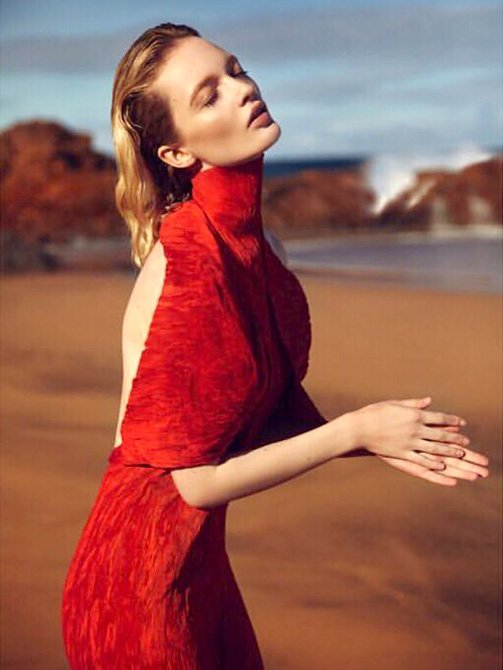 Why do you feel it is important for you to reference your cultural background in the clothing you create?
The only way to be understood and relatable is to be transparent to the customer and showcase who you are, instead of who you want to be. Out of respect to my culture and myself it's important for me to let people know what I stand for and why.
How do you think fashion is pivoting at this time of crisis? How have you adapted?
The fashion industry needs a lesson and I consider that the pandemic has forced many industries and fields to adapt, to step back to think about our greed and speed. I didn't have to adapt much because I have been doing what I always considered was the correct thing to do. I never overproduce and reuse materials as a slow process towards creativity.
Of course it has affected the business drastically, however we adapted by being fragile; when you are small and fragile you have more capacity to readjust to the cracks, and focus on the silver lining- in every situation in life. I just hope this time, people consider their work and intentions and how it will impact the future.
Did you find yourself using your time creatively during lockdown?
The brand didn't create any new collections, but we Instagrammed a face mask pattern, which we made using leftover fabrics and materials we had lying around. We then donated the masks to homeless shelters in Amsterdam and surrounding regions, and we also provided meals to people who needed support during the first uncertain months.
Another project was to send over 200 fabrics with handmade drawings to families, hospitals and shelters so people could distract themselves by embroidering the drawings. The returned materials were stitched back together into a huge canvas made by 200 people who had never even met. The project was an initiative by the World Makers Foundation and it will be exhibited at the museums in Amsterdam. Again, there is always a way out and a better tomorrow.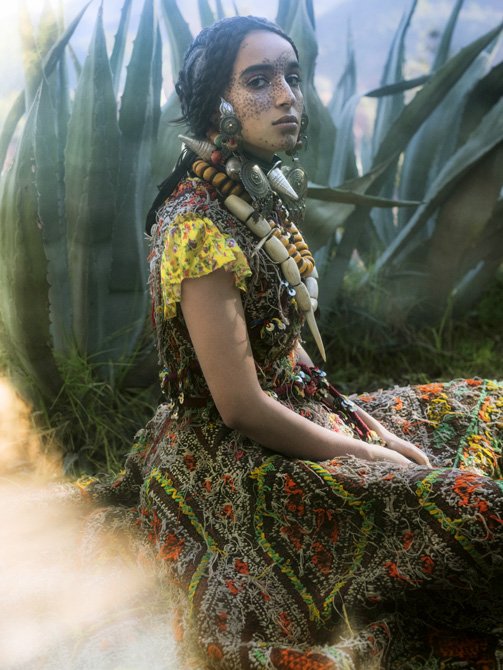 How do you get inspired- are you constantly creating?
I get inspired by working, by keeping busy, by letting go of expectations, by doing more than talking, by observing more than judging. By a book, a movie or a moment of joy.
Do you think that customers will now look at investing in key pieces that make an impact and a statement?
Definitely the customers now and the upcoming generations are much more aware of the waste that fast fashion produces and what they could do to give back something to the environment. I'm seeing more and more how customers invest more in brands with an eco-friendly vision.
What's coming up for you- do you have another collection in the pipeline or are you exploring other avenues?
At the moment I'm busy with several museum projects and client based assignments- along with creating books about previous social projects. We are expanding our reach through books, art, storytelling and creating eco ecommerce for the future. We will be showing again, when new normality comes back. I want to use this time to help and give back to society by coaching startups and creatives to have a balanced business with a social outlook.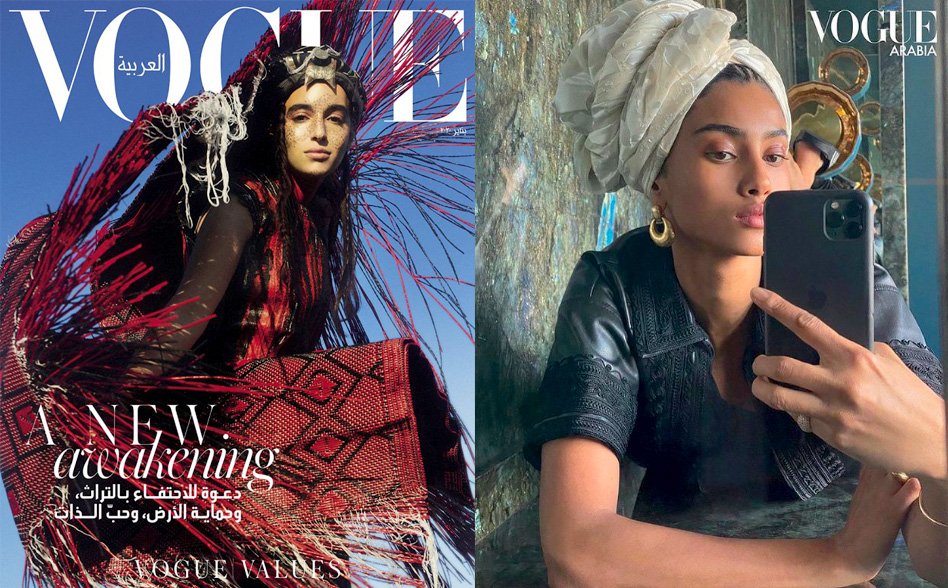 Photo: Laura Encursiva